Isabelle & Mario
Residential Real Estate Brokers
RE/MAX D'ICI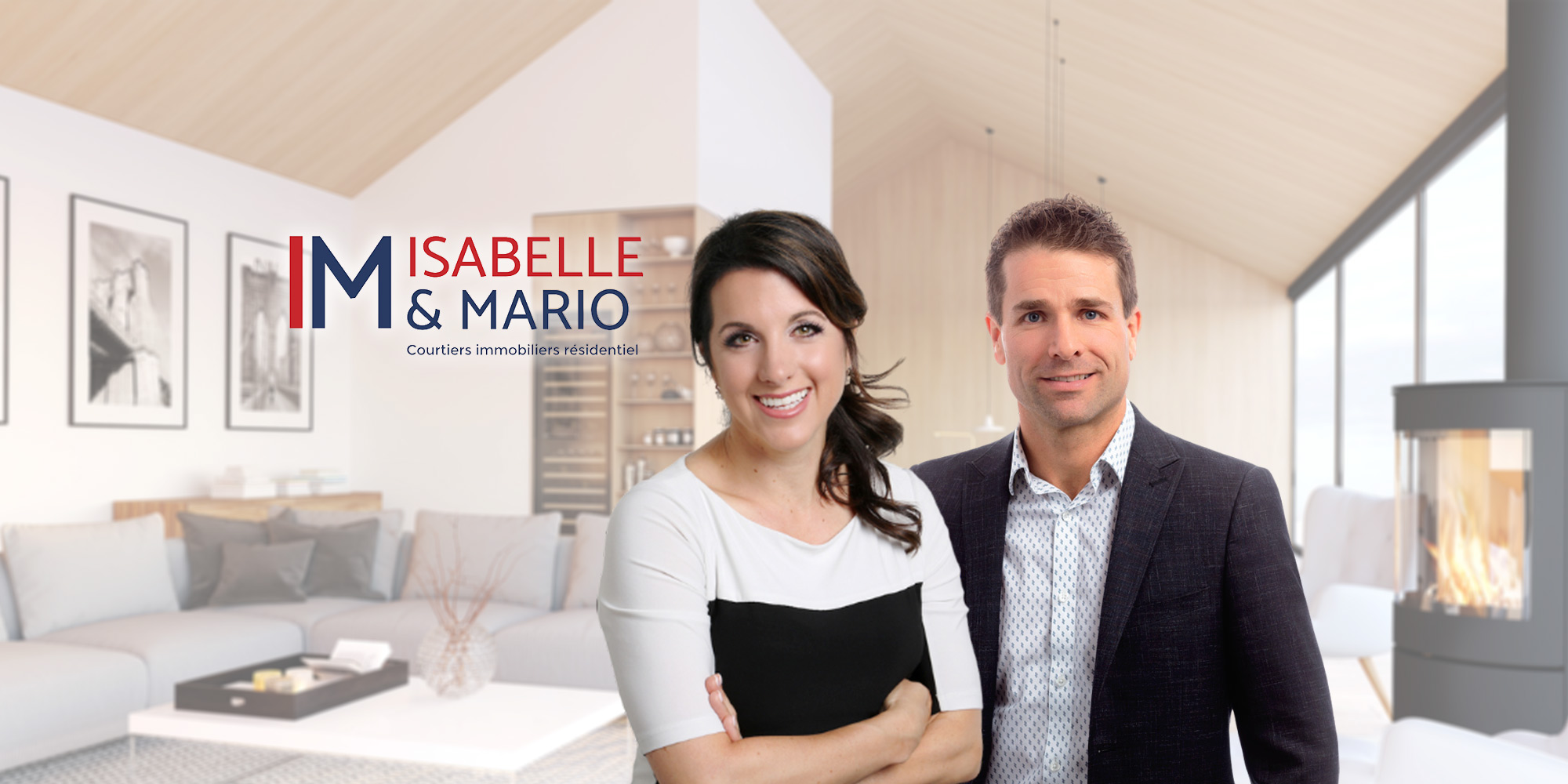 The adventure begins here!
We are Isabelle and Mario, residential real estate brokers.We offer a professional, efficient and personalized service. And we are also (and above all) human.

" We give a portion of our income to non-profit organizations, like Operation Sunshine Kids, because we believe that luck and success should be shared.❤

" We have our clients' best interests at heart.Because for us, a successful sale is only true if we found the RIGHT property for the RIGHT buyer.

" We are passionate about real estate. We've been in the business for several years, and it's still love at first sight every time we get our hands on a new project.

Ready to make the most important transaction of your life? It's a bit like skydiving. Alone, it can feel scary. But together, we'll touch down smoothly... and have a great story to tell!

We're ready to support you in your endeavors.
We can't wait to hear about your project!
---
✨ We're talking?✨
Isabelle Dumontet

Mario Lortie
Testimonials
---
Yes I highly recommend this couple of real estate monies that takes the time to really care about your needs! They are gems!
We dealt with Isabelle and Mario in April and May 2019 to sell our home. What can I say about the Pearls and the people who care about our needs and interests. I highly recommend them. They are great people who want our well being, they are so nice. I thank life for putting them in our path.
Excellent professional service, and very close to their customer. They really listen to us. I highly recommend them.
My wife and I dealt with Isabelle and Mario to find our dream home last June. They were able to find the perfect home for us. Always listening to our needs, they were able to find several houses on the market that matched our needs and our budget. I highly recommend them to anyone looking to buy their first home. Thanks again to both of you.
Notice to all!!! If you want professional, involved and dynamic brokers with Isabelle Dumontet and Mario Lortie, you will be satisfied!
Follow us on Facebook
Like our page and be the first to be informed about our latest news and exclusivities.
Visit our Facebook page